Join us at the LPRC Picnic and BBQ on August 20th 2023!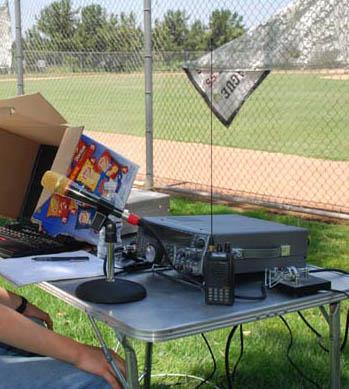 Just a reminder to save the date for our LPRC ANNUAL LPRC PICNIC AND BBQ EXTRAVAGANZA at Mount Madonna Regional Park, Hilltop group picnic area on Sunday, August 20, 2023  – 10:00AM (or earlier to help set up – volunteers appreciated!) to 5:00-6:00PM or thereabouts. 
BE THERE, ENJOY GOURMET BBQ AND SUPPORT THE LPRC!!   Free for members, $25 entry fee for guests (will work deals for younger kids) with T-Hunt, door prizes, etc.  BBQ Lunch served at around 1:15PM and after, with door prize drawings as lunch winds down, and activities after.

We are planning for many attendees again this year, so please RSVP on the Tuesday 8PM net, via lomapioneer@groups.io reply, or e-mail me so we have a good count in advance –looking forward to seeing you all!!
DON'T FORGET: THERE'S A $6 CASH PER-CAR ENTRANCE FEE FOR THE PARK.  No fee for handicap.
If we have one, Grand Door Prize tickets are $10 each, and regular door prize tickets are given out free to members. CASH OR CHECKS accepted, and membership renewals or join-ups can be likewise paid for at the Picnic or via via PayPal (including credit cards) to my e-mail address or to lprc1@yahoo.com. [that's lprc and the number one all strung together] 

Your club officers and volunteers will be preparing a BBQ feast … steak (incl. beef filet), ribs, maybe tri-tip, also chicken, burgers, red hots, hot dogs, veggie burgers…possibly some surprise BBQ items like Tex-Mex Fajita's prepared by yours truly! Beverages and some sides are also provided by the Club. Please bring a pot luck side, salad or dessert, and share with your friends and fellow hams on the mountain. Volunteers to help clean up after are much appreciated. Please let us know in advance of special dietary needs.

Again, we're looking forward to seeing you all! Additional information included below. Again, please remember to bring $6 cash for park entry (handicap gets in free).
We will monitor our 146.640 repeater.
SEE YOU THERE, AND STAY TUNED FOR PRIZE ANNOUNCEMENTS!
73, John H. W6UQZ, Pres. LPRC
DIRECTIONS:
Mt. Madonna County Park is located at:
7850 Pole Line Rd
Watsonville, CA 95076
Phone: (408) 842-2341/(408)355-2201
Info and maps can be found here: (Park map) (Google map for detailed directions) 
The park is located on Highway 152 (Hecker Pass Highway), ten miles west of Gilroy. From the east, use Highway 101 and take the Highway 152 west exit. From the west, use Highway 1, and take the Highway 152 east exit. The entrance to the park is located at the summit of Highway 152 at Pole Line Road.
See also Mt. Madonna County Park – Parks and Recreation – County of Santa Clara